Coming up Aces
Congratulations A'ja Wilson and rookie head coach Becky Hammon on the Las Vegas Aces' first ever WNBA championship.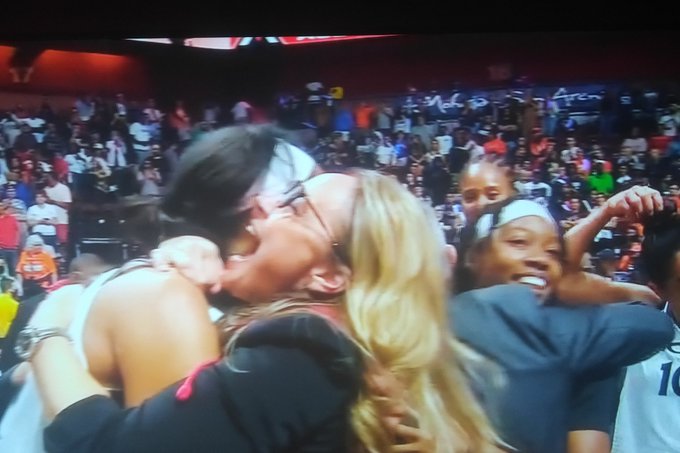 Nice side sports note. WNBA finals game 4 in today. And Raiders and Aces owner Mark Davis instead of being in Las Vegas with his NFL team chose to be in Connecticut with his women's team.
–
Auburn head football coach Bryan Harsin almost fired last year as team lost 5 games to end 2021 season. This Saturday, Tigers were embarrassed 41-12 by Penn State.
Scary, another recent timet in the not too distant past when Auburn gave a coach an expensive buy-out, he ended up a Senator from Alabama. #TommyTuberville.
–
ESPN saying LA Dodgers Mookie Betts, Trea Turner & Freddie Freeman might be best 1-2-3 hitters ever in baseball. 2
2022 salaries: Betts $25.5 million
Turner $21 million
Freeman $24.6 million
–
Cleveland Guardians, leading admittedly woeful AL Central, total payroll $66.5 million.
–
Trey Lance suffered an ankle injury today that will likely result in season ending surgery.
So now that the 49ers need another backup QB, anyone seen Colin Kaepernick?
–
President Biden today declares emergency over Tropical Storm Fiona in Puerto Rico. But will Joe also stop in Puerto Rico on his way back from the Queen's funeral to throw residents paper towels? #Sarcasm
–
Marjorie Three Names last night at Velveeta Voldemort rally talked about "defunding" the Department of Education. Actually today's GOP would like to defund public education period.
–
The European Parliament passed a motion last week saying Hungary is no longer a democracy, but an "electoral autocracy."
Sadly, many in today's GOP are trying to get USA to follow suit.
Explore posts in the same categories:
Uncategorized