All by myself….
Kyrie Irving is still refusing vaccine, which keeps him part-time even w/ injury to Kevin Durant: "I just know I'm protected by the Nets, protected by my teammates, my doctors…I'm just staying rooted." All these people "protecting" Irving. But he's not protecting them back
–

If you're a Saints fan & had lost just a bit of your Rams hate after that 2019 NFC championship no-call game, watching LA dismantle Cardinals after taking 2nd half off against the 49ers last weekend will refuel it. #WhoDat
–
Actually for a lot of Americans, choosing a teams to root for in the NFL playoffs this season, increasingly becomes "who do we hate the least?"
–

Novak Djokovic saga means a lot more people are now fascinated with the Australian Open than are actually going to WATCH the Australian Open.
–
A bipartisan group of Senators visited Ukraine today to meet with President Zelensky and show support for the country's democracy. Too bad the three GOP Senators involved don't have the same regard for US democracy.
–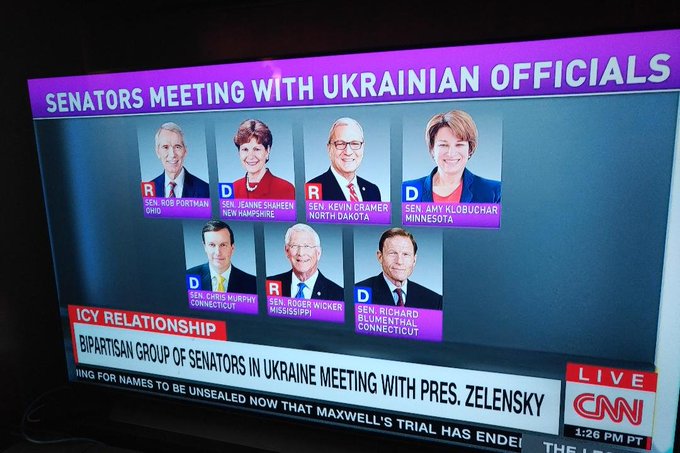 –
MLK wrote a number of books, including "Stride Towards Freedom, the Montgomery Story," and "Why We Can't Wait" which included his "Letter from Birmingham Jail." Pretty sure most of GOP praising him today would be taking those books off school shelves. #MLKDay
.
–
One of most terrifying things about the BS Ronny Jackson is spewing on a regular basis – realizing this man was the White House physician for Barack Obama for 3 1/2 years.
Mitt Romney complaining he never got a call from White House to discuss election reform? Pretty darn sure Senators Amy Klobuchar, Tim Kaine, Jon Tester & others HAVE spoken to him about election reform & voting rights. Mitt saying his feelings are more important than democracy?
–
Mitt Romney's saying that President Biden didn't call him personally about election reform is such a piss-poor excuse for not supporting voting rights Mitt could bottle it and sell it as a MAGA COVID cure.
Explore posts in the same categories:
Uncategorized