By the numbers
ESPN and other sites have started posting a daily Tokyo Olympics medal count.
–
Shouldn't they be also posting a daily COVID count?
–
I'm tuning in a bit. Just a bit. With COVID-19 raging through Tokyo hard to watch the Olympics.
Athletes vs. the Delta Variant feels a bit too much like Christians vs. Lions.
–
Although must admit, synchronized diving is such a strangely fascinating sport to watch. And how cool to watch the biracial Canadian women's team win silver.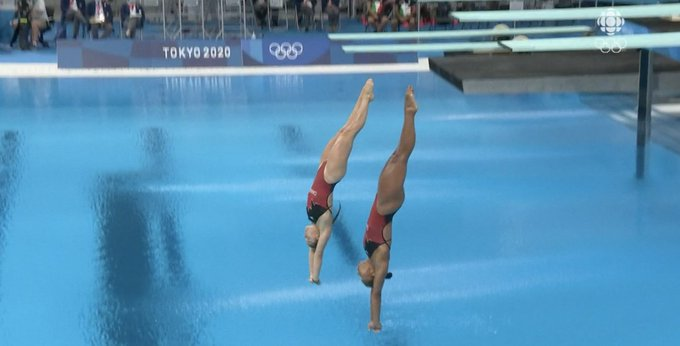 Most cheerful thing for SF Giants fans to think about so far this weekend, the Pittsburgh Pirates are not in the NL West.
–
Reports that TCU, Baylor, and Texas Tech have reached out to the Pac 12? Because nothing says the Pacific like Texas?
–
A 10-year old may have died of the plague in Colorado. While the plague is treatable with antibiotics, these days it seems like if any Democrat reminds people of that publicly, Republicans might stop using antibiotics period.
–
Springfield Missouri, one of the nation's COVID hot spots in Ozark County, has maybe 35% of residents vaccinated.
And yet they're still having the Ozark county fair. I miss the days when the biggest dangers to your health at county fair were things like deep fried butter and chicken-fried bacon.
–
Florida was averaging about 1,500 COVID cases a day last month
Last Thursday, over, 13,000 cases.
How long until the daily case toll is higher than the 32,500 votes Ron DeSantis won the election by?
–
All you need to know about Fox News these days is illustrated by one of their top website headlines Sasturday night:
"DC crime wave: At least 2 injured on busy street, sending pedestrians running for their lives." The incident was 2 days ago, nobody died.
(Unlike on January 6.)
–
The same doctor, Ronny Jackson, who said Velveeta Voldemort was 6ft 3in tall & 239lb, with "incredibly good genes" and a "sharp" mind, thinks President Biden will be forced to resign because he's not fit for office. You can't make this "stuff" up.
–
GOP strategy for 2022 is all about Democratic voter suppression. Did they just figure out that the Delta variant is going to suspend many Republican voters permanently?
–
The Minnesota Vikings probably won't win the Super Bowl, again, this year. But at least players' chances of ending up in the ICU or worse just went down with the firing of anti-vaxxer assistant coach Rick Dennison.
–
If Doug Jones were still Senator from Alabama he'd have televised getting his COVID-19 shot and would have been leading a vaccine drive.
–
Suggestion for a slogan in the battle against the Delta variant: Would it kill you to wear a mask? Because it might kill you NOT to wear one.
–
UK Daily Mail reporting ABC looking for "Trump Republican" to replace Meghan McCain on "The View" 3 names mentioned- Megyn Kelly, Candace Owens & Kimberly Guilfoyle. Cue chorus of "Big Yellow Taxi." "Don't it always seem to go, you don't know what you've got til it's gone?"
Explore posts in the same categories:
Uncategorized