A thorn by any other name…
The Washington Football Team will unveil their new name and uniforms on February 2.
Unfortunately for fans, the new uniforms will have the same old players in them.
–
–
Reports that a "mystery" team is already interested in Antonio Brown. Well, heck, if repeated accusations of assault including sexual assault, plus using a fake vaccine card weren't enough, what's another episode of prima donna behavior to a team that wants to win.
Not like Brown did anything the league really can't tolerate, like the wrong color cleats or not tucking in his shirt.
–

As Hannity texts are latest to be released by January 6 Committee, beginning to look for some Velveeta Voldemort coup enablers that p*ssing off Liz Cheney might be more dangerous than going hunting with her father.
–
Stephen Colbert tonight – "We've got an update from the opposite of schools – Florida. What? You cross the border, knowledge leaves." "The opposite of schools" would be an interesting change from "The Sunshine State" on Florida license plates.
–
Freudian slip from Chuck Schumer talking about the Senate? "There're been more amendments in the one year I've been majority leader than in the four years that Trump, that McConnell was leader…"
–
Velveeta Voldemort is cancelling his speech on anniversary of his failed coup "in light of the total bias & dishonesty of the January 6th Unselect Committee of Democrats, two failed Republicans, & the Fake News Media." Did someone just read him his Miranda rights?
–
Simple question I have for anyone thinking a Senate carve out for voting rights will result in GOP doing same thing to restrict voting if they retake House & Senate. McConnell has broken every precedent he needed for his judges. What makes you think they won't do that anyway?
–
I respect the CDC. But their messaging aspires to be mediocre:
CDC guidance on COVID is getting like Chicago weather. If you don't like it, wait five minutes, it will change.
–
Former Guy fundraising email today: "I have something BIG to show you" And it's "brand-new Trump pint glasses" if you donate. Pint glasses are generally six inches tall. Why do I have a feeling these are more like three inches?
–
"I've had one orange and that's the only food I've had since Sunday night." Senator Tim Kaine, still stuck in I-95 traffic. Wonder how many GOP Senators who are fine with people standing in line for hours to vote with no food and water could handle that?
–

Ron Johnson – "Why do we think that we can create something better than God in terms of combatting disease?" So the Wisconsin Senator is against medicine? Got it.
Christmas is not over until the kitten says it's over: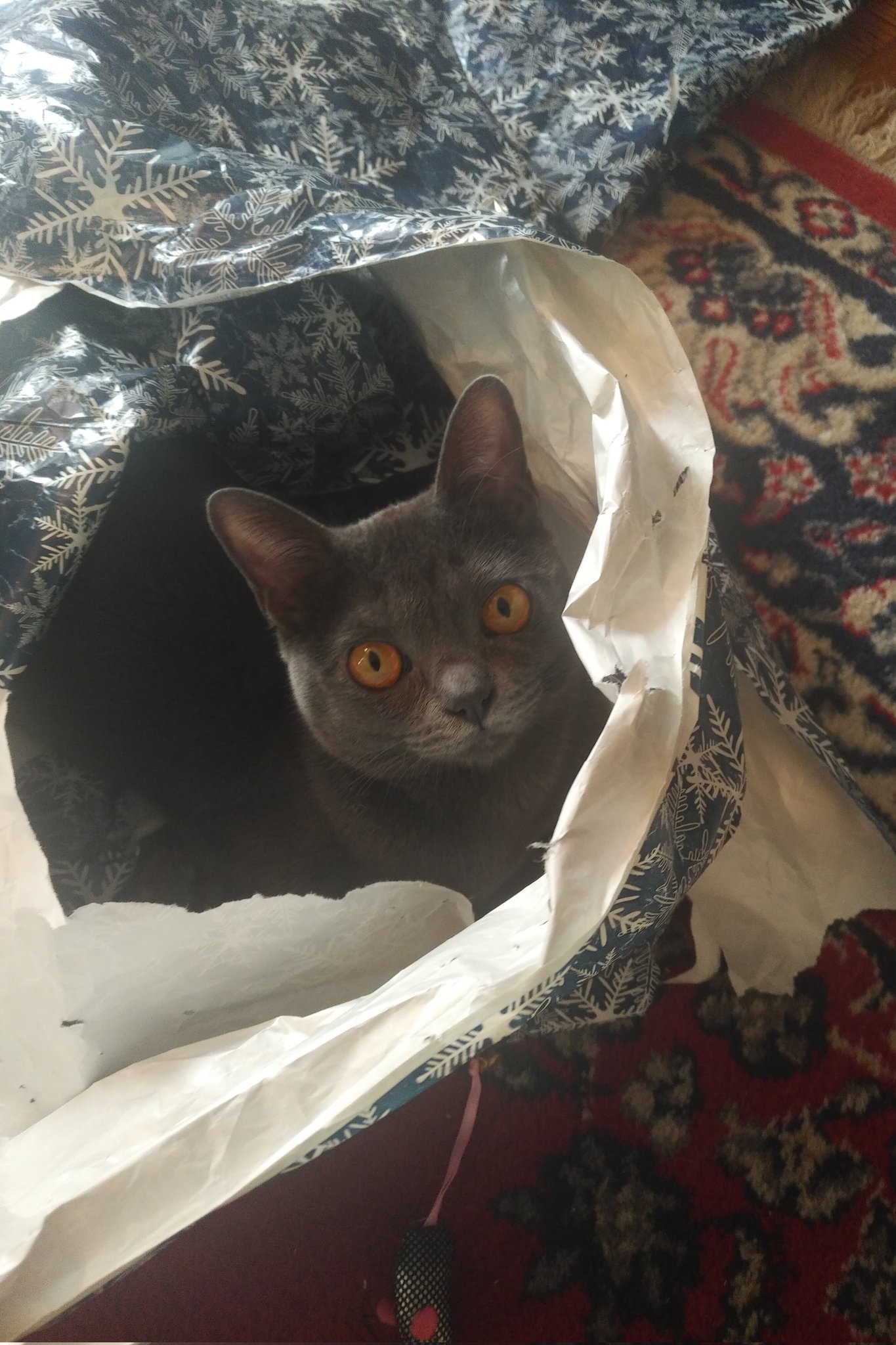 Explore posts in the same categories:
Uncategorized