Cardinal rules
So maybe the Voodoo kitten in training prefers basketball?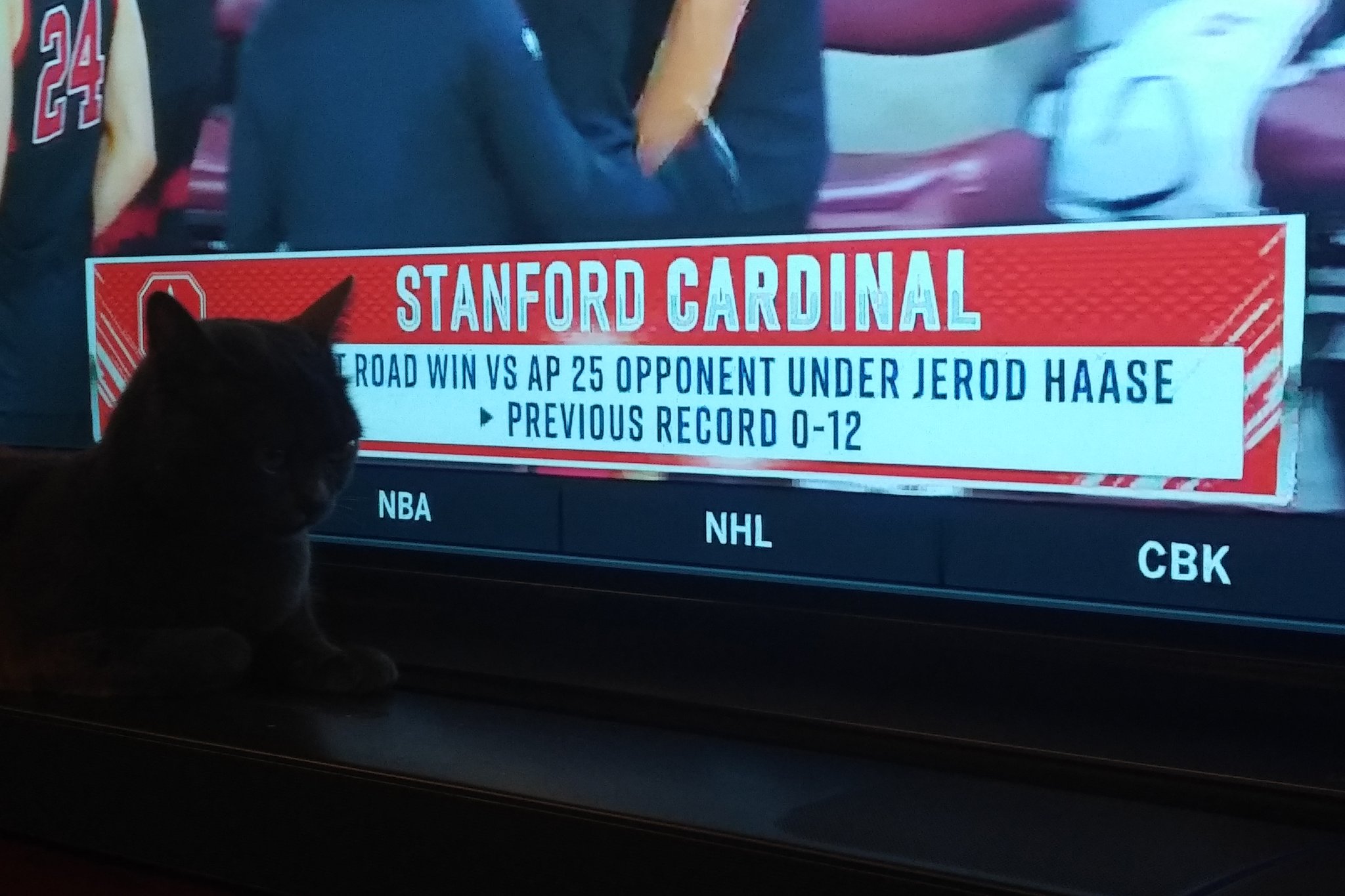 But they, now that President Biden has confirmed his promise to appoint a Black woman to SCOTUS what about that White House cat? We were promised a cat.
But now conservative media are apoplectic about President Biden getting… ice cream? Time for some wise words from Ted Lasso -"Ice cream's the best. It's kinda like seeing Billy Joel live. Never disappoints."

Rachel Maddow covering DeSantis's choice for FL Surgeon General. Joseph Ladapo claims to be "frontline doctor" w/ experience treating "many" COVID patients at UCLA. UCLA doctors say he wasn't part of COVID team. FL calls Maddow accusations "cute." "Cute" not word I would use.
–
As someone who discovered Neil Young back in college a long time ago, am thrilled that a new generation will now be checking out his music. Thanks, Spotify.
–
Admit I bought "Barry Manilow Live" album back in high school. Didn't expect man who proudly sang jingle he wrote 'I am stuck on Band Aids brand because Band Aids' stuck on me," in concert, would stand up now for Neil Young against Spotify. But well played Barry, well played.

Stephen Colbert on likely SCOTUS nominee Ketanji Brown Jackson, "She made headlines in 2019 when she wrote 'Presidents are not kings.' Though easy to confuse former president w/ royalty. He's racist who's been credibly accused of sexual assault. & his kids seem pretty inbred."
Explore posts in the same categories:
Uncategorized